Bed Bug Control & Removal in Buffalo, NY
Nuisance No More provides the most advanced pest control services in Western New York. We understand the negative impact that bed bugs can have on your business, household, and mental health. Our key philosophy is to reduce your distress as fast as possible with our advanced pest control solutions.
About Our Bed Bug Control Services
Our detailed and thorough approach will ensure that every area will be treated in a safe, and effective manner. This will allow our customers to be happy and bed bug-free! We know how disruptive bed bugs can be to daily life, and we strive to complete our bed bug removal programs as quickly and effectively as possible so you can get back to your normal routine in no time.
Choose Nuisance No More For Bed Bug Removal in Buffalo
Don't let bed bugs wreak havoc on your home or business. Contact Buffalo's pest control experts, and let our bed bug control services rid you of these pests once and for all!
Contact Us for Bed Bug Removal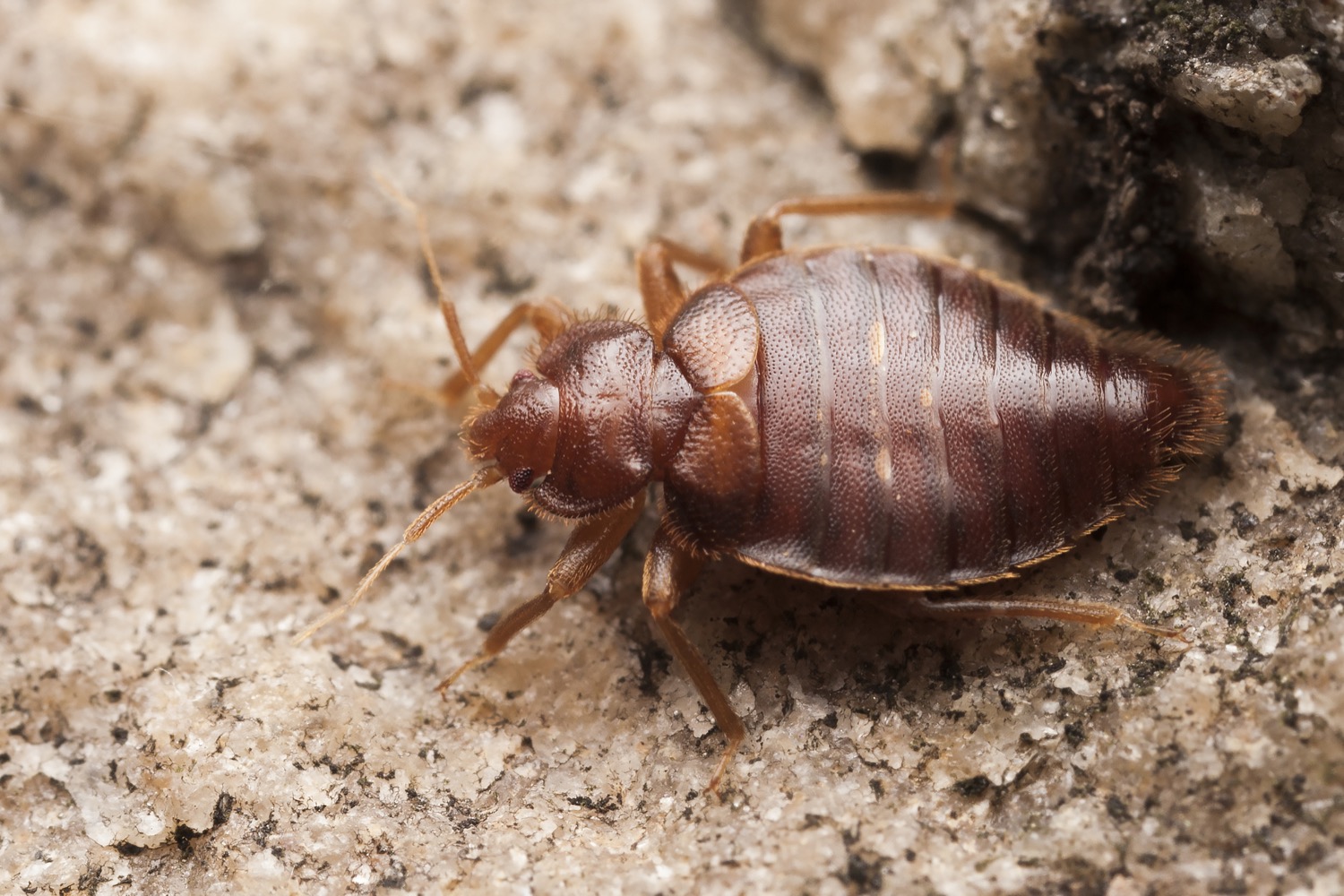 Facts about bed bugs
Baby bed bugs, which are known as nymphs, are translucent until they feed. The nymphs then have a brownish-red stripe that appears on their back.
The egg of a bed bug is small and white in color. Comparable to a grain of rice but smaller.
An adult bed bug is brown and turns dark brown when engorged with blood.
When growing into an adult, they shed their exoskeleton leaving behind gold-colored skin.
Bed bugs are often located in areas where a person is stationary for long periods of time, such as couches, recliners, or beds, and feed on your blood.
Bed bugs are attracted to your body heat and CO2 that comes from your breath.
Bed bugs will feed roughly once a week.
Bed bugs have the ability to live over a year without feed
Frequently Asked Questions About Bed Bug Removal
It's time to call a bed bug removal expert if you notice the following:
How do I get bed bugs?

Bed bugs are hitchhikers. They can be transported from person to person, or place to place. For example: hotels, public transportation, brought in by a source, family or friend's home, etc.

How can you protect yourself from bed bugs in Buffalo?

To prevent yourself from getting bed bugs, the best thing to do is inspect your belongings after traveling, including clothes and luggage. Also, if you are staying at a hotel, inspect your surroundings and mattress.

If I have a bed bug infestation, what should I do?

Always contact a pest control expert. Bed bugs are not successfully eliminated on your own.

What are the signs and symptoms of bed bugs?

Finding black/gray spotting along the mattress and box spring.
Getting bit at night.
The bites tend to be red welts on the upper part of your body such as the arms or neck.
Blood stains on pillowcases or sheets.

Can you get sick from bed bugs?

Bed bugs are not known to spread diseases. They can cause anxiety, stress, and mental illness.

What type of payment methods do you accept for bed bug control services?

We accept all forms of payment such as cash, check, or credit cards.